1
 Stairway lighting kit - using LED strip.
The kit includes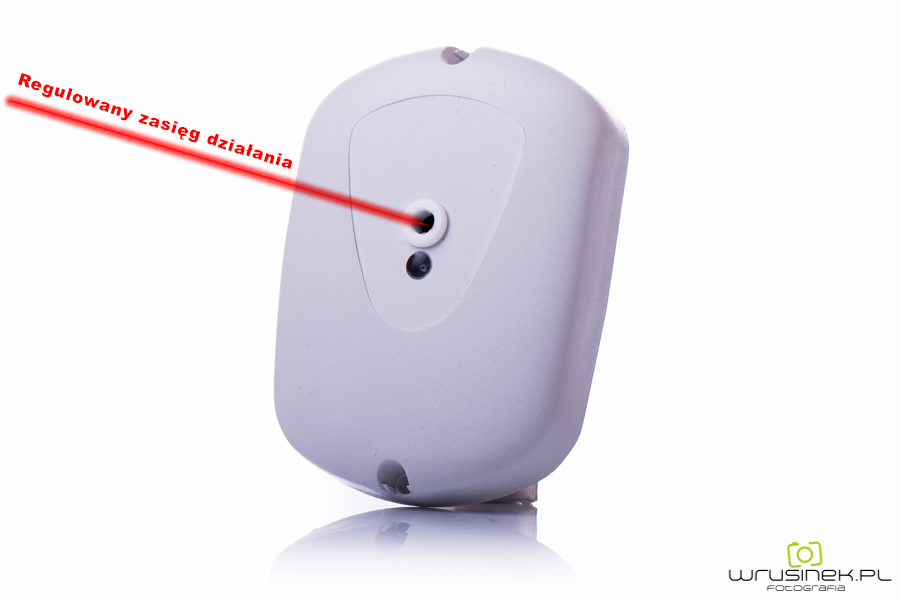 The controller is placed In a Universal DIN Z - 104 casing. It allos for it's montage on both mounting DIN rail and inside of a premade central.
Programming  is done using microswitches, and the programming state is indicated by diodes – the whole process is simple and intuitive.
Why don't we have a display?
It helps to reduce controller's overall cost, also typical programming process is only done 2-3 times to adjust the parameters.
Our stair controller was soldered by hand, due to which we have a full control over every single solder.
Copper on top of soldering 105 mikrometers which guarantees microcontroller's excellent work.
It allos for it's montage on both mounting DIN rail and inside of a premade central.
Controller's components are of the highest quality which ensures it's long, flawless work
The procesor is placed in a socket – thanks to this if overvoltage occurs (you were to damage it accidentally) you can easily replace it without having to pay for the whole thing.
Every stair controller is tested three times on various production stages, thanks to this every single one of our microcontrollers is of reliable quality.
We also produce movement detectors cooperating with our controllers
We offer both surface
and flush mounting versions of them.
Accurate technical documentation and service
Every controller comes with a manual containing installation scheme.
We also have a video guide prepared in case you have a trouble dealing with it.
As the controller's producer we offer you a proffesional helpdesk and direct warranty and post-warranty service.
In case you still have some questions you can always message us!
16 stairs is a large space of a utility. Because of the kind of obstacle to its overcoming, which are the next steps, you should install the lighting. We do not offer the classical lamps, lighted at the beginning of the stairs. We suggest innovative solution of smart lighting kit.
The basis for such a set of equipment and accessories are the three things - the controller and two sensors. The latter are so important that receive signals from the changing environment. A bottom of the stairway activates the lighting from below and by analogy, the sensor mounted on the top. In a peculiar way they inform the control unit that for a moment one enters the stairs or end go after them, or that lacks light. Our proposed motion sensors have built-in twilight sensors. With the appropriate settings can be made automatically igniting illumination, fading, changing the saturation of the light in different ways. Here, you can program up to 10 levels of brightness.
All these options and many more are feasible due to the advanced controller settings of the 16 outputs of 12V lighting. This corresponds to a power supply LED strips, which are the most commonly used source of light to illuminate the stairs.
All products are domestic production and designed for self installation. You can modify the set of individual and thus - also the price.
The basic set for stair lighting allows for unlimited possibilities of lighting the staircase and more. The set includes an intelligent and good-quality controller and two motion sensors that have built-in twilight sensors. The modern and technologically advanced controller comes from a reputable manufacturer and is made with attention to the smallest details. The controller can be programmed in many ways depending on individual needs. It is available with a comprehensive instruction manual, due to which the user will quickly learn how to adjust the level and types of lighting according to individual needs.
Along with the controller, the set includes two motion sensors that are sensitive, functional and can be adjusted to their sensitivity level. Due to the controllers, the interior lighting will automatically adjust to the needs of users in accordance with the previous programming. Stair lighting led based on this modern set is a guarantee of trouble-free operation for many years, functionality and reliability. Perfect for stairwells in which ordinary light sources do not provide adequate lighting for the entire surface. The system can be installed in both residential, office and service buildings. Each time it will provide the perfect level of lighting the entire stairs.
niemiecka
Lack of reviews for this product. Be the first to write a review.
Write a review for this product and we'll give you 50 points that you can use for shopping in our store. This applies only to customers logged in and registered in our store.
Only registered customers can write reviews for products. If you have an account with us please log in to it, if you do not create a free account and write a review.