Stairway lighting kit - using LED strip.
The kit includes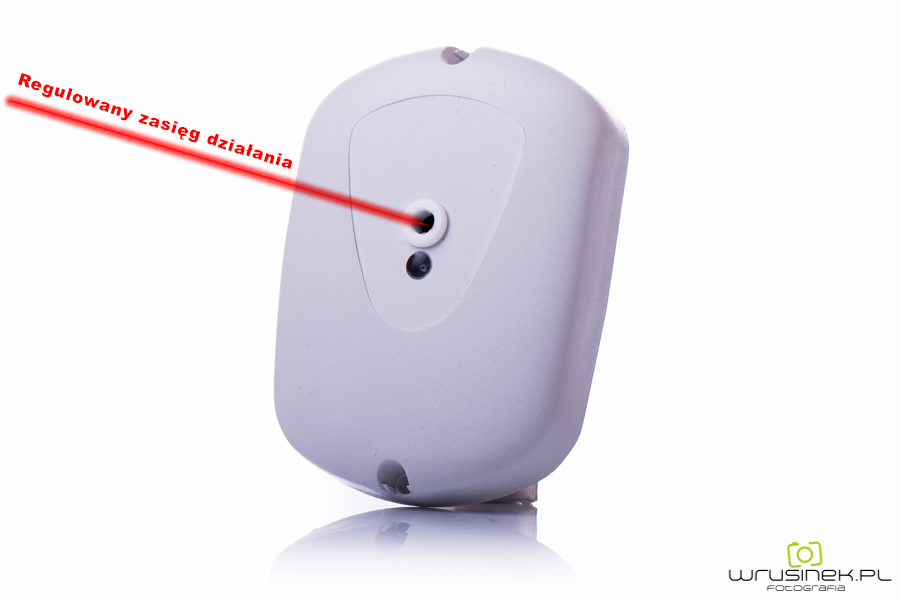 The controller is placed In a Universal DIN Z - 104 casing. It allos for it's montage on both mounting DIN rail and inside of a premade central.
Programming  is done using microswitches, and the programming state is indicated by diodes – the whole process is simple and intuitive.
Why don't we have a display?
It helps to reduce controller's overall cost, also typical programming process is only done 2-3 times to adjust the parameters.
Our stair controller was soldered by hand, due to which we have a full control over every single solder.
Copper on top of soldering 105 mikrometers which guarantees microcontroller's excellent work.
It allos for it's montage on both mounting DIN rail and inside of a premade central.
Controller's components are of the highest quality which ensures it's long, flawless work
The procesor is placed in a socket – thanks to this if overvoltage occurs (you were to damage it accidentally) you can easily replace it without having to pay for the whole thing.
Every stair controller is tested three times on various production stages, thanks to this every single one of our microcontrollers is of reliable quality.
We also produce movement detectors cooperating with our controllers
We offer both surface
and flush mounting versions of them.
Accurate technical documentation and service
Every controller comes with a manual containing installation scheme.
We also have a video guide prepared in case you have a trouble dealing with it.
As the controller's producer we offer you a proffesional helpdesk and direct warranty and post-warranty service.
In case you still have some questions you can always message us!
 When customers begin setting up their homes intelligent lighting systems do not always know how many elements will ultimately highlight, or having a lot of degrees, they do not want to install illumination at each. For those undecided, for cost-conscious, or for thinking about leaving his options for the future - we have prepared a starter kit without a dedicated amount of stairs for such a system. Speaking about the special controller and two sensors.
Range is 5-20 stairs, as much light output controller is assigned a flexible solution proposed here. It works with motion sensors having within itself the twilight sensors. Hence the numerous setting options.
The most interesting feature included brightness setting at standby modem, and 3 modes to choose from, when the lighting is not active. Mode all off; light mode of extreme points of light or third - all the points of light shine. Besides, traffic control landing, or are simultaneously control the movement from the bottom and up the stairs when users use two opposite directions. The light may light up or going out jumply or smoothly. Time of ignition and extinction may also be adjusted.
We value individual solutions. We are happy to assist in modifications, bearing in mind, of course, a corresponding change in prices.
A complete set for stair lighting allows you to create a unique decorative effect on each staircase. The set comes from a proven and reputable manufacturer that gives a long warranty on all its products and ensures the highest quality of use of drivers and other components of the set. The set includes intelligent and functional controller and two motion sensors with any sensitivity adjustment. The set for stair lighting can be easily adapted to individual needs, the number and size of stairs and other preferences. Many levels of programming and functionality allow for different lighting adjustment options in the interior. Advanced stair lighting is a completely new quality compared to traditional light sources, which are not always effective in the stairwell. Thanks to LED strips, controllers and motion sensors, we get lighting that will turn on when it's needed.

Led stair lighting is an excellent choice not only for living rooms, but also office, industrial or warehouse. It is not only of excellent quality, functional or long-lived, but also energy-saving. LED lighting does not take a lot of energy from the electricity grid, which can be almost automatically noticed at the first electricity bill. Choosing LED lighting based on intelligent controllers, we can be sure that we will receive high quality and the possibility of significant savings for many years.
Lack of reviews for this product. Be the first to write a review.
Write a review for this product and we'll give you 50 points that you can use for shopping in our store. This applies only to customers logged in and registered in our store.
Only registered customers can write reviews for products. If you have an account with us please log in to it, if you do not create a free account and write a review.