Not anodized aluminum profile
The product you have selected contains only - aluminum profile - does not include the accessories located in the Accessories tab.
Additional accessories like covers, end caps, electricity conductive end cap, mounting bracket, fasteners, mounting springs, proximity switch, micro switch, mounting system and others are available under

"Accessories"

.




If you are interested in longer lengths than one meter, write to us we will quote the delivery cost to you. Transport companies expect additional charges for long shipments.
For each country is different maximum length of the profile that we can send. It does not depend on us only by courier.
We also do service cutting aluminum profiles to the indicated size - write or call get comprehensive information.
Profile LED ALU-45 is made from high-quality aluminum. A choice of two versions: anodised and not anodised. Anodized version is characterized by high resistance on corrosion and mechanical damage that may occur due to prolonged use. Profile is available in two standard lengths, which are 1m and 2m.
Profile is used primarily for LED lighting (for both strips of soft and hard) and various types of lighting and illumination, which are dependent on the power used for this purpose LEDs.
The construction can be used both inside and outside. Inside can be used for indoor lighting (cabinets, windows, stairs). It is possible to seal the profile, so it can then be used for illumination of external architecture, including gardens, monuments, buildings, etc.. It is ideal for mounting in grooves or protruding edge surfaces of different elements.
Profile LED ALU-45 is intended for strips and tapes, whose width does not exceed 10,8mm. It is recommended that the LEDs were hiden bymilk or a transparent cover (which you can get a viewing angle of 100). When using a large amount of LED and milk casings obtain a uniform line of light, which will meet your expectations. All covers are made of polycarbonate.
For installation it is recommended to use double-sided tape or glue assembly, which will get the right stability not only on a flat surface.
In addition to the profile, we buy polypropylene caps and made of galvanized steel brackets for (available in two versions: galvanized steel and chrome). They will protect the profile against dust and other undesirable elements, which can degrade the quality of lighting.
The main advantage of the product is its small size and depending on the location of the possibility of leakage, the class of resistance against dust, water and solids is IP 67. An additional advantage is the light falling at an angle of 45 °, as well as the opportunity to have it so that not dazzling the user's eyes. The profile is extremely environmentally friendly and has a modern design, making satisfy placed before him the highest expectations.
All necessary accessory for mounting structures can easily be found on our website under "Accessories".
We invite you to familiarize yourself with our offer.
Advantages: compact size, IP67 waterproof possible angle of 45 degrees - to direct light so that your eyes are not irritated, low weight, modern design, environmentally friendly profile profile designed to mount LED light sources in wpustach or to the edge planes of different elements. Directs light at an angle so that the shining object is not dazzled eyes. For use in furniture, counter displays, etc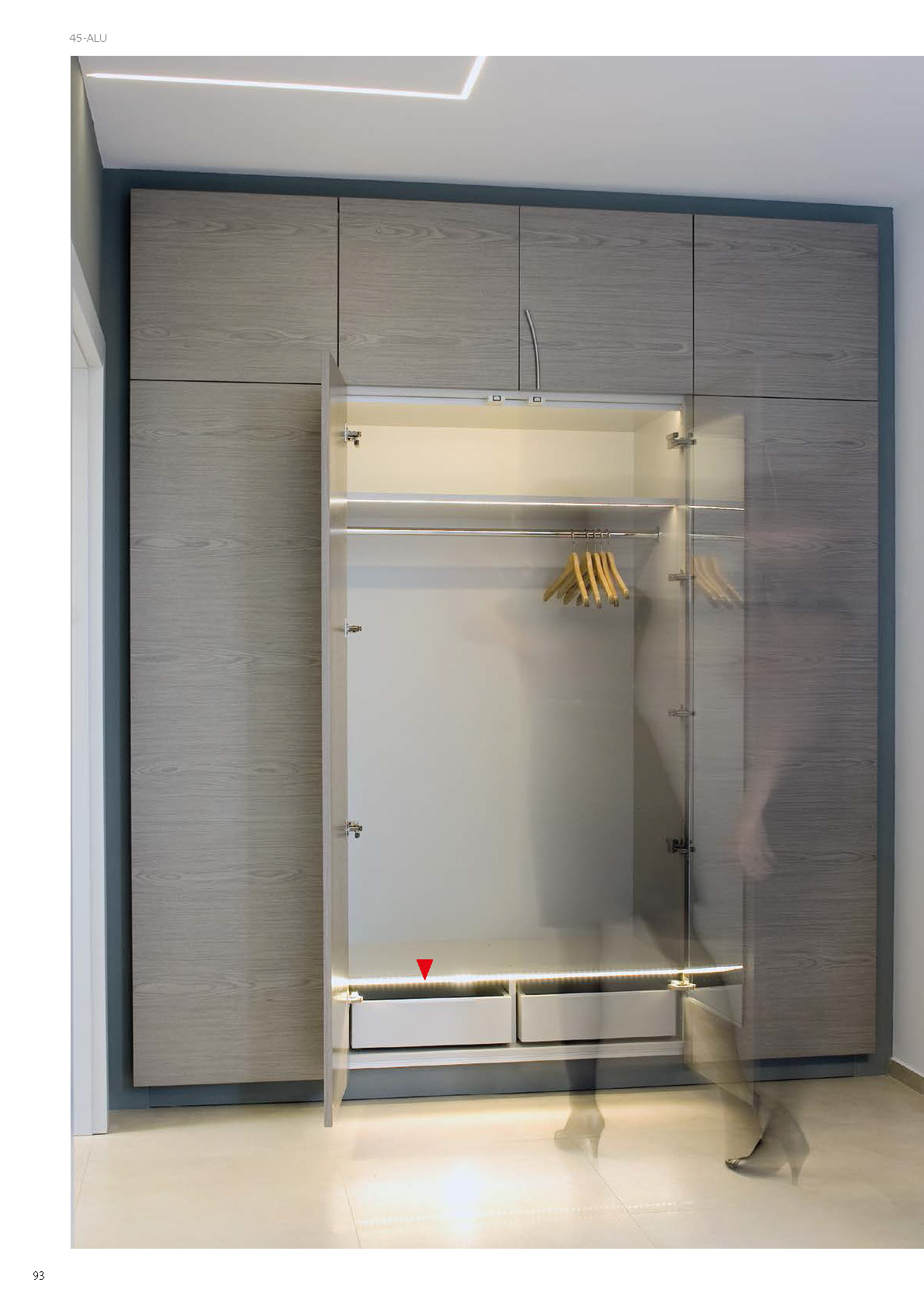 Lack of reviews for this product. Be the first to write a review.
Write a review for this product and we'll give you 50 points that you can use for shopping in our store. This applies only to customers logged in and registered in our store.
Only registered customers can write reviews for products. If you have an account with us please log in to it, if you do not create a free account and write a review.