Important Information
The purchase a piece in the store means the purchase 1 linear meter of the profile or cover
If you want to buy a profile that has a length of 2 meters you have to buy 2 pieces, 3 meters you have to buy 3 pieces, and the multitude of quantity when ordering.
The total length of the aluminum profile or the panel to the profile - is the total quantity of the piece number that was bought in the store.
The choice of the appropriate shipping method will take place at the end of the order process.
The details of the shipping method and packaging of the aluminum profiles you will find here (click in the link)
Not anodized aluminum profile  
The product you have selected contains only - aluminum profile - does not include the accessories located in the Accessories tab.
Additional accessories like covers, end caps, electricity conductive end cap, mounting bracket, fasteners, mounting springs, proximity switch, micro switch, mounting system and others are available under

"Accessories"

.




If you are interested in longer lengths than one meter, write to us we will quote the delivery cost to you. Transport companies expect additional charges for long shipments.
For each country is different maximum length of the profile that we can send. It does not depend on us only by courier.
We also do service cutting aluminum profiles to the indicated size - write or call get comprehensive information.

Profile PDS4 - ALU was created from high-quality aluminum (for demanding is also available in a version of the double-anodized, which perfectly protects against corrosion and all kinds of mechanical damage, as well as in lacquered black or white. Profile has been created on tapes and strips of a width not exceeding 10,8mm with LED light sources.

Profile is mainly used in LED lighting LED printed on strips of soft or hard, to create lighting and illumination (everything depends on the power applied in this case LED), for indoor applications (lighting elements of interior design, lighting furniture - building, kitchen , to illuminate stairs, in exhibiting, stage design, advertising, hotels, the lighting job) for outdoor applications (you have to remember, however, that the profile is not waterproof, so be sure to put it in places that will not be exposed to direct conditions.

It is recommended that the LED located in the profile override special to cover K, KA-BIS, HS (choice of milk and transparent), LIGER (milky opaque) or completely transparent focusing S, thanks to which it is possible to obtain angle and amounting 10 degrees. The material they are made of a polycarbonate cover, extra cover HS received a certificate, which shows perfect resistance to all kinds of weathering, UV and flammability.

Profile is recommended to install the standard or conduction polypropylene caps and the brackets for made of galvanized steel or chrome-plated steel. They are mounted in order to protect the profile against the ingress of dust and undesirable elements that could contaminate the LED strip, thereby significantly impair its proper light performance.

Fastening the profile to the substrate using double-sided tape or mocownika, which ensures an easy and stable installation on the surface not completely flat. Installation profile plates cardboard - gypsum is implemented using springs surface PDS.

It is worth noting that if necessary there is a possibility of the luminaire, which will have a high integrity, and her class resistance against the penetration of undesirable objects will be IP 67.

We invite you to familiarize yourself with our offer.
Purpose:

- to illuminate the LED, the strips of soft or hard
- for lighting and illumination (depending on power used LED)
- for internal use: interior design, furniture (buildings, kitchens, furniture),
stairs, exhibiting (displays) production design, advertising, hotels,
lighting jobs (difficult to access, shaded space)
- for indoor and outdoor use (the profile is not waterproof,
is designed for use in areas not exposed to direct weather conditions)

Advantages: small size, very good heat transfer, easy assembly, low weight, environmentally friendly product
- Cover: frosted; transparent (to choose accessories)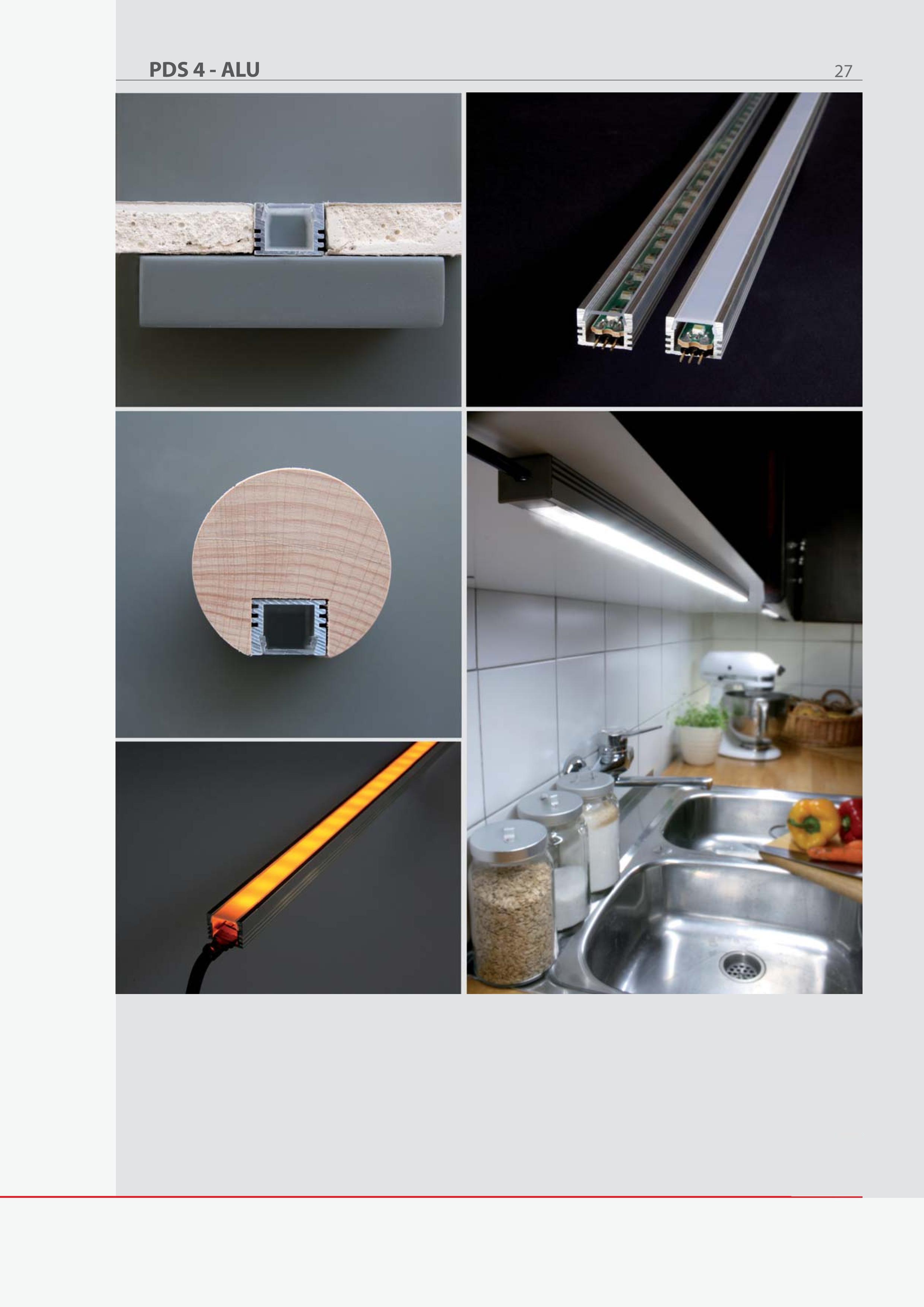 Lack of reviews for this product. Be the first to write a review.
Write a review for this product and we'll give you 50 points that you can use for shopping in our store. This applies only to customers logged in and registered in our store.
Only registered customers can write reviews for products. If you have an account with us please log in to it, if you do not create a free account and write a review.